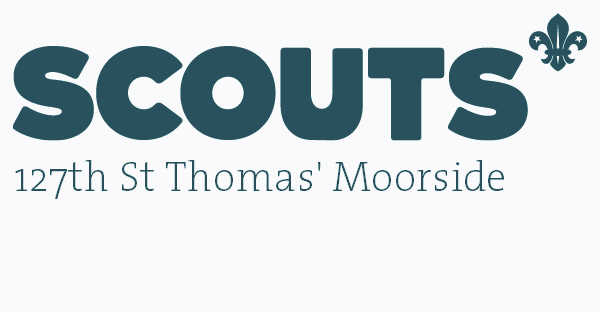 ---
Scouts (10½–14)
Each Scout Troop consists of small units of six to eight Scouts called a Patrol, usually led by a Patrol Leader. Outdoor activities feature prominently, with the highlight being camping. Throughout the year, Scouts learn various skills, such as map reading, camp cooking and first aid in preparation for camp.
Rock climbing, potholing, gliding, photography and international experiences are just some of the things they get up to.
Each of the groups covers a wide range of activities to challenge and stretch the abilities of the children, with the accent very much on making each evening a fun, as well as a learning session. The leaders of each of the groups are always pleased to introduce new members to their sessions. Girls are welcome to join all of the sections. However all of the sections do have a waiting list at the present time, adults are always welcome as Leaders and Helpers with a view to shortening any potential waiting list.
To find out more about what the groups do during their Tuesday evenings you can follow the links below, call John Tonge, the Group Scout Leader on 0161 624 4236, or just come along on the night!
---
At the beginning of 2016, almost half of the Scouts attending sessions were girls, so the Scouts is definitely not a 'Boys Own' type of group!! Nor is it just about learning to tie knots!!
The training for the many badges includes such wide activities such as:
Climbing
Football (we are the reigning County 5-A Side Football Champions)
Archery
Shooting
Swimming
map and compass reading
Scuba Diving
Axe Throwing
Scouting of course wouldn't be scouting unless there were camping weekends!! The group get away about every three months and of course it's still the real thing, under canvas!! The scout troop go away regularly, the last few camps have been the "I'm a Scout Get me Outta here" (yes there was a bushtucker trial)and Hunger Games Camp (no scouts were harmed (much) in the making of this camp).
For further details contact Matt Seville on 07972 310342 or email matthew.seville01@hotmail.co.uk
Scouts meet Tuesday evenings in the Church Hall from 8:00 pm to 9:30pm.
Go look at our Photo Page to see what else we have done.