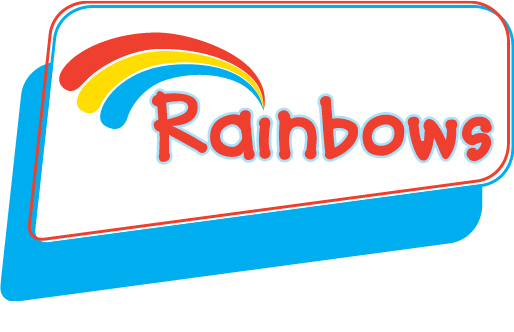 ---
Girlguiding is the leading charity for girls and young women in the UK. We build girls' confidence and raise their aspirations. We give them the chance to discover their full potential and encourage them to be a powerful force for good. We give them a space to have fun.

---
Rainbows
Rainbows learn by doing – they get their hands dirty, do sports, arts and crafts and play games. Being a Rainbow is all about having the space to try new things. Through taking part in a range of different activities with girls their own age, Rainbows develop self-confidence and make lots of new friends.
We have fun Rainbows are girls aged five to seven and follow a programme called the Rainbow Jigsaw, through which they can take part in lots of different activities with girls their own age.
The activities of the Rainbows are designed to begin to develop the skills and understanding, which they will need both in their personal development and in the Brownies.
The Rainbows meet in the Church Hall on Monday evenings at 6:30pm until 7:30pm.
The leaders of each of the groups are always pleased to introduce new members to their sessions, but there can be a waiting list for both groups from time to time.
For further details contact the group leader, Gillian Smith on 01706 880116. or go to the Rainbows UK website