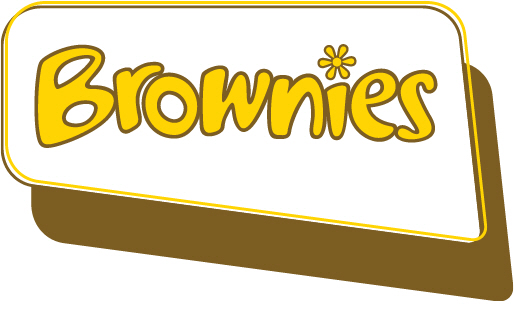 ---
Girlguiding is the leading charity for girls and young women in the UK. We build girls' confidence and raise their aspirations. We give them the chance to discover their full potential and encourage them to be a powerful force for good. We give them a space to have fun.
---
Brownies
Girls in Brownies have incredible experiences together, make brilliant friends and discover the world around them. Every time they meet up, groups of Brownies learn new skills and take on challenges as they work out what they want to be and do in the future.
Brownies are girls aged seven to ten who become a member of a Six and follow a programme called the Brownie Adventure. Brownies opens up a world of exciting challenges and the opportunity to try new things and to make brilliant friends.
Through regular meetings, special events, day trips, sleepovers, camps and holidays, Brownies learn new hobbies, play music, explore other cultures and get adventurous outdoors. Girls can also extend their knowledge and abilities by working towards Brownie interest badges covering many different hobbies and activities from Science investigator to Circus skills. Brownies become a member of a Six, a unit with a name such as Badger, Fox, Mole, Squirrel, Hedgehog or Rabbit, and follow a programme called the Brownie Adventure.
The name reflects the world of exciting opportunities, challenges and fun that is Brownies. The Brownie Adventure is divided into three areas: •you •community •world.
The focus of the evening is of course to have fun and the Brownies get a lot of satisfaction from the many craft sessions which are a regular feature of most evenings. The various craftwork sessions include making cards(Christmas, Mother's Day, etc.), calendars, posters and extend to cooking, community work, entertainment and many other activities.
Games are of course an ingredient with which every week's sessions are liberally flavoured. It is through the games, that the children, learn about each other and how to interact positively as a member of a group.
Topics will often be discussed, to enable the children to learn about other's views and to respect the opinions of others. Group activities also extend to joining with other local Brownies groups in the area, as well as the more intimate Camp Fire Evenings, which are held at the Church Hall.
For further details contact the group leader, Julie Steadman on 0161 246 2902 or go to the national Brownies UK website
The Brownies meet at 6:45pm until 8:00pm in the Church Hall.
The leaders of each of the groups are always pleased to introduce new members to their sessions, but there can be a waiting list for both groups from time to time.